Skip to Content
The Auto Glass Repair and Replacement Professionals Who Come to You
Anytime Auto Glass is based out of Mandeville, LA where we have provided professional windshield repair and replacements for over 10 years to the entire St. Tammany Parish. Serving customers in our wonderful community and exclusively partnered with over 30 automotive dealerships. We have worked hard training our team daily to keep up with the growing technology in our modern vehicles today. This includes us having the state-of-the-art equipment required for us to bring your vehicle back to its factory ADAS (Advanced Driver Assistance Systems) specs. Many of which must be completed in our certified shop. Can't make it in? No problem, we have a valet service that provides pickup and delivery of your vehicle. Everything that doesn't require you to be at the shop we provide FREE mobile service! Call us today, and you will always speak to one of our trained professionals. You can also search auto glass near me to find our closest location.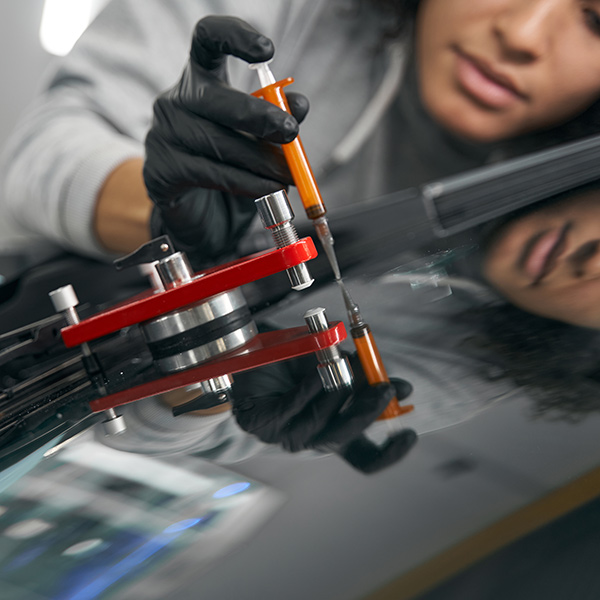 Protect Your Vehicle With Anytime Auto Glass
The windshield and other glass components of your vehicle are necessary to protect you and your passengers and keep everyone safe on the road. Anytime Auto Glass offers free mobile auto glass services so you can have your windshield replacement or windshield repair wherever you are. Our locally owned and operated business is here to put our community first. Our goal is making sure all customers are safe on the road after every windshield replacement service. In addition to glass replacements, we also offer Advanced Driver Assistance Systems (ADAS) calibration and recalibration services so you can feel safe knowing all your car's sensors are working properly. For auto glass chip repair and auto glass replacement service, please call us today and schedule directly with our live representatives.
Why Choose Us?
When it comes to caring for your vehicle, it is vital that windshield repairs and replacements are done with care and expertise. Our professionals have years of experience repairing windshields on all vehicle makes and models. We use premium Original Equipment Equivalent (OEE) and Original Equipment Manufacturer (OEM) quality parts for every job we perform so that the repair will meet your expectations. Our certified technicians utilize the strongest bonding agents on the market to give your car the protection it deserves. When you trust us with your auto glass services, you experience:
Windshield Protection Plans
We offer 5 year unlimited replacements and repair windshield protection plans for one flat rate.
A Locally Owned and Operated Business
We serve Mandeville and Covington, LA drivers because we believe our community should stay safe on the road.
Up to $100 Off Insurance Deductible
Our services are preferred by all insurance companies. Just mention deductible discount when you call.
Free Rock Chip Repairs
Our team offers free windshield chip repair with most full coverage insurance when you encounter rock debris on the road.
Free Mobile Services
With windshield replacement service, we offer a free mobile auto glass replacement for your convenience.
Lifetime Warranties
Our services are backed by lifetime warranties and are honored by your insurance company for as long as you own your vehicle.
Customer Reviews
Called at what I thought was last minute but they were still able to get me an early appointment. Godfrey did an excellent job and had me ready to go in no time at all! Fast and quality work, you can't lose.
Had a wonderful experience at Anytime Auto Glass. David and his staff went above and beyond to make sure I was able to get my windshield replaced. They are a true blessing to our community. I highly recommend their business and will use them again in the future. Thanks again y'all!
My windshield has several chips in it from rocks. I brought my car to Anytime Auto Glass and was serviced by Jake. He was very straightforward and professional. It took less than 20 minutes to repair. I'm very satisfied with my windshield and will definitely be coming back!
Brennen James is straight forward and very professional! Got me right in and fixed the chips on my windshield in no time. Exceptional service!
Excellent customer service and friendly staff as well as professional workmanship. Very satisfied with how quickly started and finished..Highly recommend
I will never go anywhere else for a windshield repair. Mr. Jake at Anytime Auto Glass was friendly, professional and fast. He impressed me with his attention to detail and quality customer service. I strongly recommend this shop to anyone that requires glass repair or installation services. Thank you Mr. Jake!