Skip to Content
Expert Auto Glass Repairs And More In Covington Louisiana
Do you have a crack in your windshield? Do you need your vehicle's sensors checked? Anytime Auto Glass performs windshield replacements and other expert auto glass services in Covington, Madisonville, Ponchatoula, Mandeville, and Metairie, LA and the surrounding areas. Our auto glass services will ensure that your visibility is enhanced and that you are protected during every drive. With windshield replacement and recalibration services, your car will be sure to run smoothly and function safely. As a locally owned and operated business, our team performs honest work and provides professional service to all our customers. Contact our team today to schedule your auto glass repairs.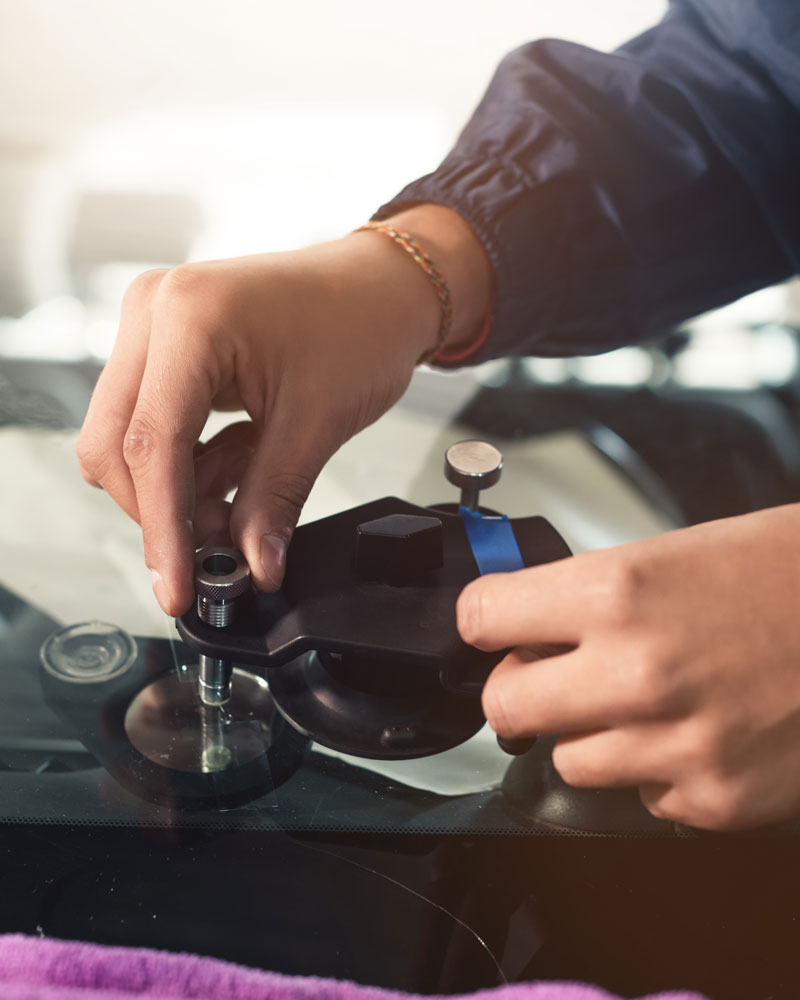 Anytime Auto Glass Covington Location
Covington, Louisiana, located on the north shore of Lake Pontchartrain, is a picturesque city that's part of the New Orleans Metropolitan Area. Founded in 1813 by John Wharton Collins, Covington was initially named "Wharton" but was later renamed to honor General Leonard Covington, a hero of the War of 1812. Preserving its southern charm, Covington is known for its historic downtown, arts scene, and annual events. Over the years, the city has been a magnet for those who appreciate its mix of history, culture, and natural beauty.
Comprehensive Auto Glass Services: Anytime Auto Glass is a premier company that offers comprehensive auto glass services in Covington and surrounding areas. Recognized for its dedication to quality and customer satisfaction, Anytime Auto Glass ensures that residents and visitors in Covington have access to top-notch auto glass services, whether they are at home, at work, or on the go.
Windshield Repair and Replacement: One of the company's most sought-after services, Anytime Auto Glass technicians are trained to address chips, cracks, and even full windshield replacements with utmost precision. Using industry-leading tools and materials, we ensure that every repair and replacement stands up to rigorous safety standards.
Rear and Side Window Replacement: Accidents happen, and when they do, Anytime Auto Glass is there to help. The company offers swift and reliable rear and side window replacement services, ensuring that customers are back on the road safely in no time.
Mobile Services: Recognizing that everyone's schedule can be hectic, Anytime Auto Glass provides mobile services, wherein their technicians come to the customer's location. This convenience ensures that, whether at home or work, clients can have their auto glass needs attended to without any disruption to their day.
Custom Auto Glass Solutions: For those vehicles that require a bit of customization, Anytime Auto Glass is up to the task. Whether it's for classic cars, RVs, or any unique vehicle, the company's experienced team can provide custom-fit solutions.
Commitment to Quality: What sets Anytime Auto Glass apart from the competition is not just the range of services we offer, but our unwavering commitment to quality. Every service is backed by a warranty, and the company prides itself on using top-tier materials in all its operations.
Moreover, the technicians at Anytime Auto Glass undergo regular training, ensuring that they stay abreast of the latest industry practices and technologies. This ensures that every client receives service that's not only efficient but also at the cutting edge of industry standards.
Anytime Auto Glass has etched its mark in the Covington community, ensuring that residents can confidently rely on a trusted partner for all their auto glass needs. Their comprehensive services, paired with a relentless drive for excellence, make them a top pick in the region.
Our Convenient Auto Glass Services
Over the years, our local business has put in the time to ensure the results of our services to satisfy and facilitate every customer. When your auto glass is in top shape, you will be able to see clearly and remain protected from road debris and inclement weather. That is why our team is dedicated to stay current with all of the new technology and advanced safety features in vehicles today, in order to provide the highest quality repairs and windshield replacements.

Auto Glass Replacement
We use the safest removal tools on the market to prevent damage to your vehicle throughout the replacement process. Our certified technicians use premium OEE and OEM parts and the strongest bonding agents on the market. Our replacements are backed with a lifetime warranty. In addition to a free mobile windshield replacement service, we offer a concierge service if you are located within a ten-mile radius.

Rock Chip Repair
Our team repairs chips in the windshield caused by rock debris on the road. A rock chip repair is the first place to start if your vehicle has undergone impact while driving. We repair most damage up to eight inches within fifteen minutes. Rock chip repairs save you money on your glass and the factory seal on your vehicle. With our professional windshield protection, your clarity and visibility will significantly improve. Most rock chip repairs are covered with us through your insurance with most full coverage.

ADAS Recalibration
Advanced Driver Assistance Systems (ADAS) calibration and recalibration include the alignment, testing, and electronic aiming of the sensors that collect your vehicle's system data. ADAS recalibration will ensure that your forward collision warning, lane departure warning, automatic emergency braking, and other sensors are functional.

Static Calibration
As a type of ADAS calibration, static calibration is performed in-store and in a controlled environment. To obtain absolute precision and maintain the standards of the vehicle's manufacturer, our technicians recalibrate the camera and other electronic devices with Opti-Aim's state-of-the-art equipment. Vehicles that require this must be completed at the shop.

Dynamic Calibration
Dynamic calibration is another aspect of ADAS calibration. This calibration uses a portable electronic device that is plugged into the car. The calibration is performed by following the manufacturer's instructions for driving at a certain speed for a specified distance during favorable weather conditions. These services can be completed by our certified mobile technicians.

Concierge Service
We know how difficult it can be to make time for unexpected maintenance. So take advantage of our pick up and delivery service for appointments required to be completed at the shop. We will gladly pick up your vehicle, complete the work, and deliver the vehicle back to you safe and sound at no additional charge. If you need a car while you wait on your install, Anytime Auto Glass has loaner vehicles for you to use during the process at no extra charge.
The Business That Is Preferred by Your Insurance
Our trained professionals at Anytime Auto Glass can accommodate your vehicle, whether you need a small crack in your windshield repaired or an entire replacement. We are preferred with all insurance companies and hand the entire billing claims process for a hassle-free experience. With most full insurance companies, a windshield repair will cost you nothing. Don't risk further damage, have your auto glass repaired today. We offer up to $100 off your comprehensive deductible for replacements. Call us before the insurance as we have direct communication with them to expedite the claims process.
Reach Out Today to Schedule Your Auto Glass Repair