Skip to Content
Expert Auto Glass Repairs and More
Do you have a crack in your windshield? Do you need your vehicle's sensors checked? Anytime Auto Glass performs windshield replacements and other expert auto glass services in Covington, Madisonville, Ponchatoula, Mandeville, and Metairie, LA and the surrounding areas. Our auto glass services will ensure that your visibility is enhanced and that you are protected during every drive. With windshield replacement and recalibration services, your car will be sure to run smoothly and function safely. As a locally owned and operated business, our team performs honest work and provides professional service to all our customers. Contact our team today to schedule your auto glass repairs.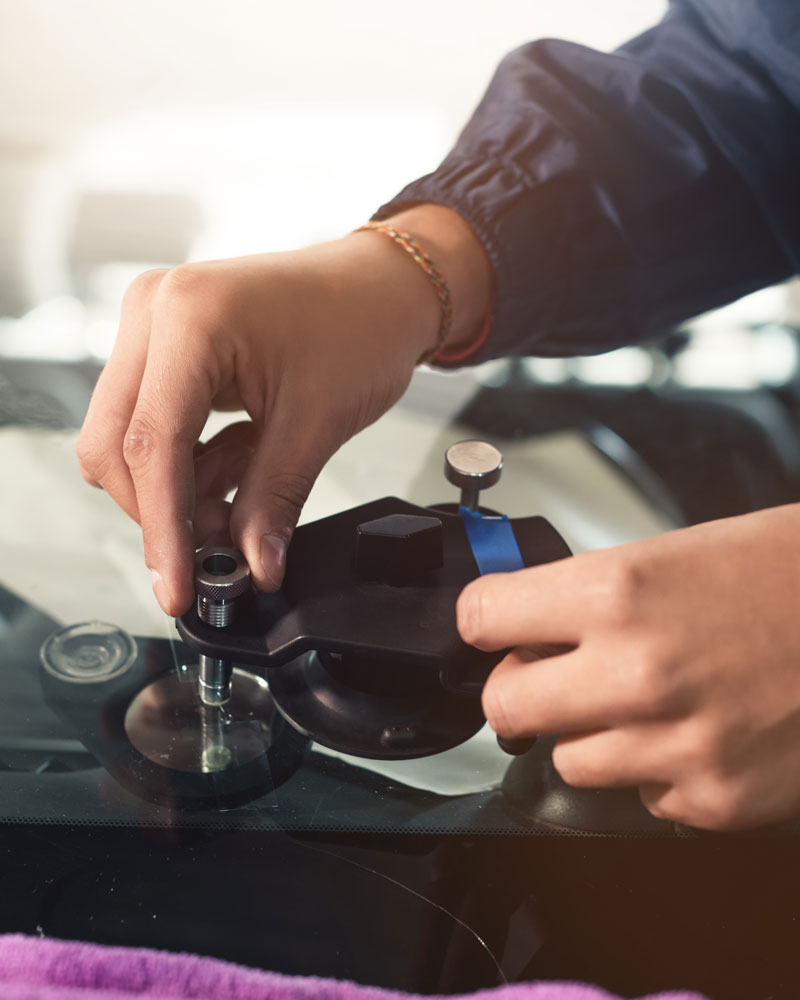 Our Covington & Mandeville Locations
Mandeville and Covington, Louisiana have become charming cities located on the north shore of Lake Pontchartrain, just a short drive from New Orleans. Known for its historic downtown area, vibrant arts scene, and abundance of outdoor recreational opportunities, Covington and Mandeville are a great place to live, work, and visit.
As a resident of Covington or Mandeville, it's important to ensure that your vehicle is in top condition, especially when it comes to your windshield. A damaged windshield can not only be unsightly, but it can also be dangerous. A cracked or chipped windshield can impede your vision while driving, and in the event of an accident, it can compromise the structural integrity of your vehicle.
That's why we highly recommend that residents of Covington use our windshield repair and replacement services. Our experienced technicians use only the highest quality materials and the latest techniques to ensure that your windshield is repaired or replaced to factory specifications. We also offer mobile services, so we can come to you wherever you are in the city.
In addition to our repair and replacement services, we also offer a variety of other auto glass services, including side and rear window repair and replacement, as well as sunroof replacements. Our prices are competitive and we offer a warranty on all our services.
So, whether you're a resident or a visitor in Covington or Mandeville, trust us to provide you with the best windshield repair and replacement services available. Contact us today to schedule an appointment or to learn more about our services
Our Convenient Services
Over the years, our local business has put in the time to ensure the results of our services to satisfy and facilitate every customer. When your auto glass is in top shape, you will be able to see clearly and remain protected from road debris and inclement weather. That is why our team is dedicated to stay current with all of the new technology and advanced safety features in vehicles today, in order to provide the highest quality repairs and windshield replacements.

Auto Glass Replacement
We use the safest removal tools on the market to prevent damage to your vehicle throughout the replacement process. Our certified technicians use premium OEE and OEM parts and the strongest bonding agents on the market. Our replacements are backed with a lifetime warranty. In addition to a free mobile windshield replacement service, we offer a concierge service if you are located within a ten-mile radius.

Rock Chip Repair
Our team repairs chips in the windshield caused by rock debris on the road. A rock chip repair is the first place to start if your vehicle has undergone impact while driving. We repair most damage up to eight inches within fifteen minutes. Rock chip repairs save you money on your glass and the factory seal on your vehicle. With our professional windshield protection, your clarity and visibility will significantly improve. Most rock chip repairs are covered with us through your insurance with most full coverage.

ADAS Recalibration
Advanced Driver Assistance Systems (ADAS) calibration and recalibration include the alignment, testing, and electronic aiming of the sensors that collect your vehicle's system data. ADAS recalibration will ensure that your forward collision warning, lane departure warning, automatic emergency braking, and other sensors are functional.

Static Calibration
As a type of ADAS calibration, static calibration is performed in-store and in a controlled environment. To obtain absolute precision and maintain the standards of the vehicle's manufacturer, our technicians recalibrate the camera and other electronic devices with Opti-Aim's state-of-the-art equipment. Vehicles that require this must be completed at the shop.

Dynamic Calibration
Dynamic calibration is another aspect of ADAS calibration. This calibration uses a portable electronic device that is plugged into the car. The calibration is performed by following the manufacturer's instructions for driving at a certain speed for a specified distance during favorable weather conditions. These services can be completed by our certified mobile technicians.

Concierge Service
We know how difficult it can be to make time for unexpected maintenance. So take advantage of our pick up and delivery service for appointments required to be completed at the shop. We will gladly pick up your vehicle, complete the work, and deliver the vehicle back to you safe and sound at no additional charge. If you need a car while you wait on your install, Anytime Auto Glass has loaner vehicles for you to use during the process at no extra charge.
The Business That Is Preferred by Your Insurance
Our trained professionals at Anytime Auto Glass can accommodate your vehicle, whether you need a small crack in your windshield repaired or an entire replacement. We are preferred with all insurance companies and hand the entire billing claims process for a hassle-free experience. With most full insurance companies, a windshield repair will cost you nothing. Don't risk further damage, have your auto glass repaired today. We offer up to $100 off your comprehensive deductible for replacements. Call us before the insurance as we have direct communication with them to expedite the claims process.
Reach Out Today to Schedule Your Auto Glass Repair